Sebworld Delivery service
In order to provide you with the best possible support not only in the selection and purchase of your used office furniture in our shop, we offer you our in-house delivery service.
Our deliveries are carried out quickly and safely with our company's own fleet of vehicles, consisting of trucks and several sprinters. Deliveries by our own transport company always include on-site assembly. We bring your furniture to the appropriate office and then assemble larger pieces of furniture on site. These will be set up on your premises according to your instructions and ideas. Our assembly does not include electrical work, such as the connection of a lamp. Unfortunately, we are also unable to carry out drilling work, such as hanging our furniture on your walls.
The possibilities of our Sebworld delivery service
If your purchase does not fit into your car, no problem! Within Germany we deliver your design classics in our company-owned vehicles to your home or office. In order to take advantage of our delivery service, we will be happy to make you an individual offer after your purchase.
Depending on the place of delivery you specify, the delivery time after receipt of payment is 6 weeks. Our main delivery areas are Cologne, Bonn, Düsseldorf, Frankfurt, Aachen, Nuremberg, Münster, Stuttgart, Hamburg, Munich and Berlin. Unfortunately, we cannot guarantee a delivery service with our own vehicles in places far off these routes.
If you have any questions about our delivery service and are unsure whether your region can be supplied by our in-house freight forwarder, please contact our service team.
The costs of our delivery service
The delivery costs for your office furniture depend on the quantity ordered, the size of the furniture, the distance and how busy the respective route is. Our deliveries are from Monday to Friday from morning to afternoon, depending on the place of delivery. We will contact you in advance by telephone to arrange a delivery date that suits you best.
In order to guarantee on-site assembly, the premises must be suitably prepared as well as free and easily accessible. In the case of heavy and unwieldy furniture, such as granite or glass tops, as well as conference tables, our staff will require further assistance. The provision of at least two additional helpers is necessary to transport this furniture. We also need a guarantee that the furniture can be transported safely without damaging it or causing damage to the premises.
If you cannot give us such a guarantee, we can unfortunately only deliver to the curb
Delivery service by external delivery company Dachser
We will be happy to send you selected articles with the Dachser forwarding company.
The goods are completely assembled and delivered to the curb at the delivery address you specify. The customer is responsible for transporting the goods into the house and disposing of the packaging material and the pallet. Delivery times are 6 weeks after confirmed receipt of payment within Germany. The exact delivery date will be agreed with you by the delivery company Dachser.
The corresponding shipping costs will be displayed in the shopping cart.
Please note:
Furniture from our assortment, which contains the following note in the article description: "No delivery! Only self collection possible!" we cannot deliver to your home or office.
Goods that exceed a certain size cannot be sent by Dachser.
The corresponding articles are marked red in the shopping basket and marked with the following note: No shipping - delivery & assembly on request. Please contact us after purchase to receive an individual offer for the delivery and assembly costs with our in-house shipping company
Important: Should you not be present at the first delivery attempt by the Dachser forwarding company, despite agreed delivery dates, Sebworld will charge you the shipping costs for each further delivery attempt.
Delivery service by external delivery companys
If your location is far off our main routes or if your goods are not suitable for transport in our company's own vehicles, it is necessary to commission an externaldelivery company. Ready to pick up from approx. 14 working days after receipt of payment.
Should such a case unfortunately apply to you, we can recommend the following forwarding companies or you can commission a company of your choice.

GN-Transporte
Frankfurter Str. 10
53840 Troisdorf
Germany
Phone: +492224 / 7796618
E-Mail: info@gn-transporte.de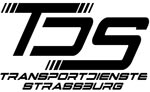 Transportdienste Straßburg
Timo Mark Straßburg
Buchfinkenweg 15
50829 Köln
Tel: 0174-7507185
E-Mail: info@tstransportdienste.de
Lastentaxi Düsseldorf
Rusan Transporte
Erkrather Str. 296
40231 Düsseldorf
Germany
Phone: +49211 / 7119789 - Mobil: 0172 / 6179741
E-Mail: rusan-transporte@web.de
János Marton - mtnet-Transporte
Dorfstr. 76
01844 Neustadt in Sachsen
Germany
Mobil: 0151 / 12690651
For many of our products it is necessary to collect them yourself. Such pieces of furniture are marked in the item description with "No delivery! Pick up only" in the item description.
The collection of our designer furniture, such as Vitra and USM Haller, takes place at our location in Troisdorf. In addition, some of our office furniture has larger traces of use than our standard products and requires your personal inspection before purchase. Please do not hesitate to contact us if you have any questions!